for daily energy, performance and wellbeing in a tasty way
improve your morning ritual here
What's in Super Mocha
14 vitamins and minerals
One dose delivers 100% of your daily essential vitamins for a healthier you.
CACAO, Turmeric & cinnamon
Natural source of antioxidants and flavonoids to improve digestion and mood.
NO ADDED SUGAR
Less than 1% sugar, from natural ingredients.
COCONUT MILK + MCT
Creamy and delicious blend of coconut milk with MCT, which provides healthy fats and essential minerals for cognitive and physical benefits.
TIME-RELEASE CAFFEINE
A smooth flow of energy without causing jitters with our micro-encapsulated caffeine.
PURE AND SIMPLE
Super Mocha is free of gluten, lactose, and allergens.
nothing against coffee, just wanted it healthier.
As someone with a busy and active lifestyle, I understand the struggles of finding the right balance between energy and well-being. Long hours and endless cups of coffee left me feeling jittery and drained.
That's when I decided to create something better. I blended pure cacao, MCT oil, spices, vitamins, and minerals into my coffee, and it was a game-changer.
Now, health-conscious individuals like you can also enjoy the benefits of sustained energy, mental clarity, immune support, and a brighter mood.
Debsson da Silva, Founder of Brisco.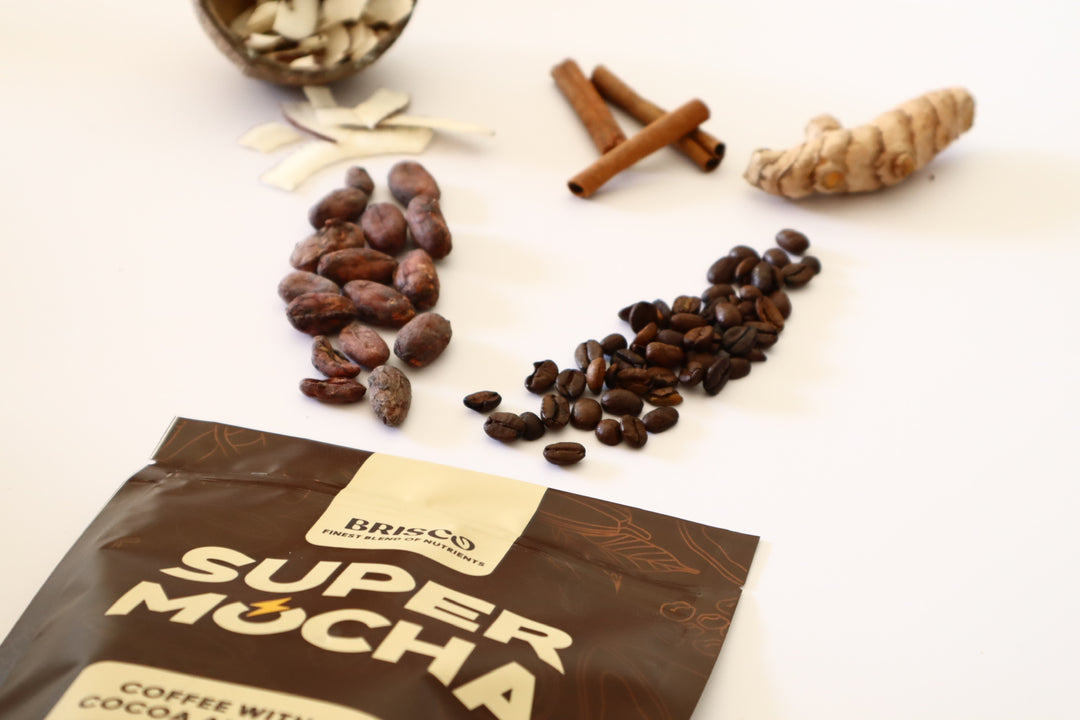 Sustainable ingredients. Coffee, Cacao, coconut, Cinnamon, turmeric.
The main ingredients in Super Mocha, including coconut milk, 100% cacao, and coffee, are sourced in Brazil. Brisco is committed to being a socially responsible brand in the health and wellness industry and prioritizes fair trade with suppliers.